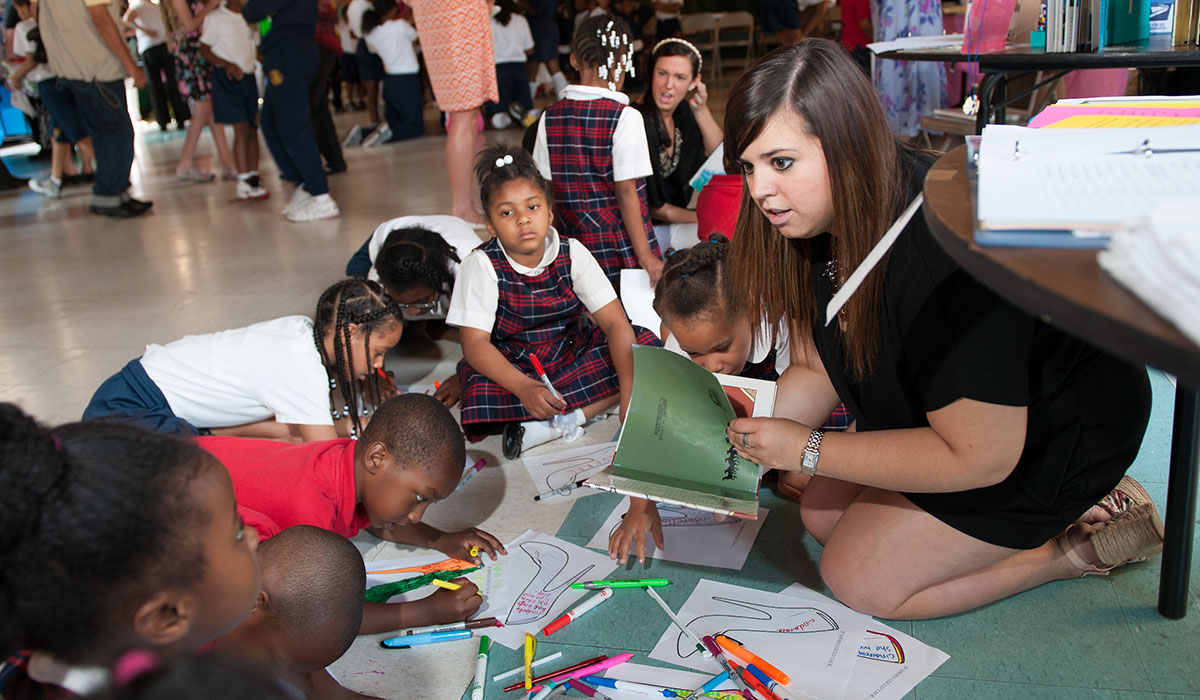 Using Catholic University's conceptual framework, this concentration emphasizes the development of a reflective stance towards teaching in early childhood settings. The ability to reflect independently on teaching practice and educational contexts is essential at this level.  Early childhood school teachers typically spend the workday in one room with the same group of students. They are constantly engaged in student interactions, problem solving, and decision making with limited support available from other professionals or resources. These circumstances could result in isolated, routine, and haphazard behavior. Catholic University's goal is to prepare dynamic, creative, and stimulating individuals who can overcome the institutional and occupational constraints that early childhood school teachers face and who are willing and able to collaborate with other professionals in order to satisfy the educational needs of every student under their care.
Concentration in early childhood education offers a combination of a strong liberal arts education, research and field-based professional preparation, an emphasis on computer literacy and technological awareness, and a commitment to serving children with special needs in multicultural classrooms. Additionally, early childhood education majors take two additional courses to prepare them for an early childhood education license in DC.
WE HAVE TEMPORARILY SUSPENDED APPLICATIONS FOR ADMISSION FOR NEW STUDENTS TO THE ECE PROGRAM.