Overview

The Catholic University of America, the national university of the Roman Catholic Church in the United States, was founded in 1887 with the purpose of contributing to the advancement of knowledge through research and to the progress of people and society. Today it works as an institution to assure a Christian presence in the academic world to confront the great problems of society and culture. Catholic University, an academic community of teaching, learning, research, and service, was founded on the following core values: faith upon which Catholic University was established; scholarship of the highest quality; excellence in research, teaching, learning, and service; integrity as intellectual honesty and personal moral accountability; respect for all people; freedom in the search for truth; responsibility for Catholic University's unique character, purpose, and mission; and confidence in Catholic University's identity, vision, mission, and values.

Founded in 1908, the Department of Education houses the Educator Preparation Provider. The vision of the Educator Preparation Provider echoes that of the university through its goal of preparing future educators who embody the core values of personal faith, scholarship, excellence, integrity, respect and confidence (USCCB, 1995). By building upon the rich legacy and nationwide reputation of Catholic University, we strive to maintain a leading role in teacher education for Catholic, private, public, and charter schools. We envision that our candidates leave our programs as professional and reflective educators who distinguish themselves as educators equipped with all necessary knowledge, skills, and dispositions to fulfill their mission as teachers.
Welcome from the Department Chair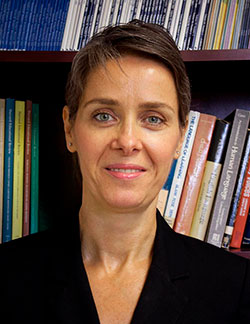 On behalf of the faculty, staff, and candidates of the Department of Education at The Catholic University of America, I invite you to explore this website about our community of researchers and reflective practitioners.