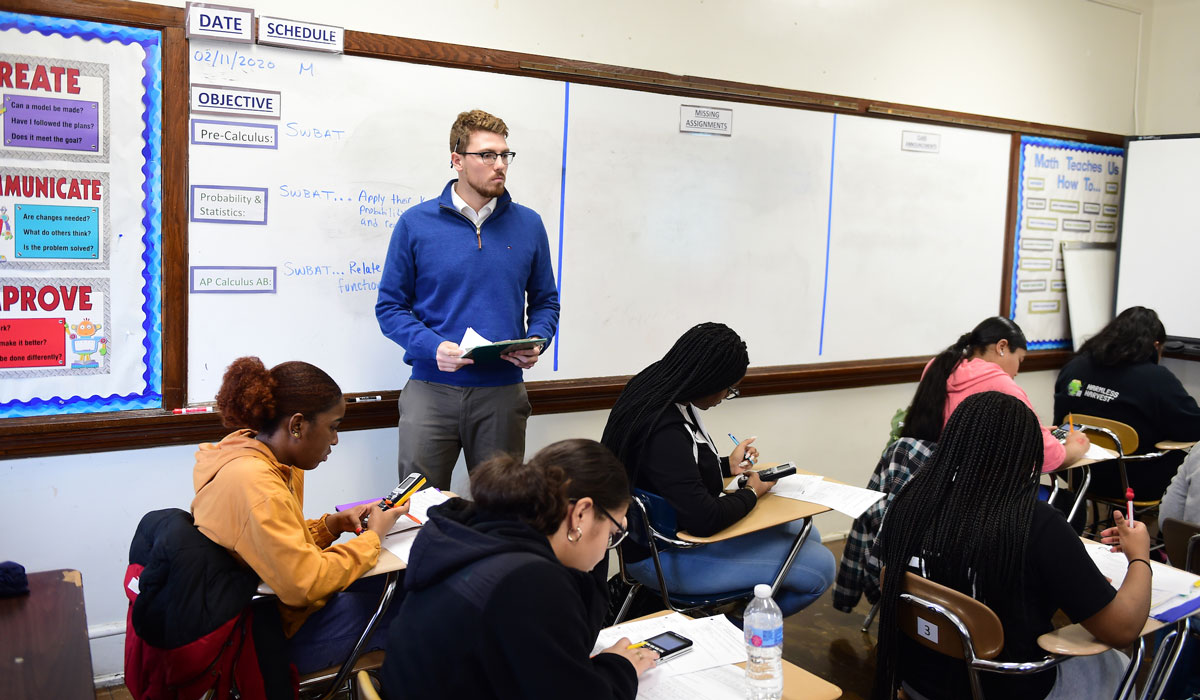 Secondary Education Programs
Applications for admission to the secondary education programs in english, mathematics, and social studies have been temporarily suspended. 
We are currently revising and editing the website information. Updates coming soon. 
Minor
Candidates can obtain the form to declare their minor from the Dean's office (107 McMahon). Once the form is completed, candidates must meet with their minor and major advisor to plan their program of studies for a timely graduation.
Arts & Sciences Majors - can minor in Secondary Education. In order to get a minor in Secondary Education, students need to take the following courses and seminars:
EDUC 251
Foundations of Education
EDUC 271
Psychology of Education

EDUC 382/383 Practicum Seminar

Reading in the Content Areas: Learning to Learn from Text
EDUC 386/ 387 Practicum Seminar
Curriculum and Methods in Adolescent Education
choose one of the following 2 courses:
EDUC 261
Human Growth and Development
EDUC 381
Educating Diverse Learners
EDUC (elective)
Choose one Education elective
 Policies on Arts and Sciences minors can be found here.