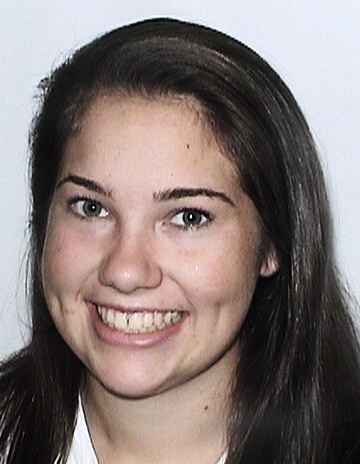 Katelyn Bockin, B.A. in Elementary Education in 2014, and M.A. in Early Childhood Special Education in 2017, is a second grade teacher at Holy Family School in Hillcrest Heights, Md.. Bockin was nominated by her principal, Michelle Taylor.
Bockin has been teaching at Holy Family School for two years. As part of her nomination of Borkin, Taylor described her as "a faith-filled teacher who builds a classroom environment centered on God and exemplifies our school mission … I feel confident in my assessment of her as a fervent advocate for all children and a truly effective facilitator of learning."
Bockin is a student this semester in the Advanced Foundations course taught by Holly Peterson, adjunct professor of education. Peterson said, "She is a hard worker, she serves, she has a huge heart … somebody who goes above and beyond the call of duty in the classroom."
Inside her classroom, Bockin teaches "through discussions, differentiated learning groups, and incorporation of technology," said Taylor. "She is aware of how students perceive and internalize the world around them and is determined to create experiences and environments that capitalize on their diverse ways of learning."  
The archdiocese announces the Teacher of the Week in a newsletter produced by the Office of Catholic Schools that is emailed to students and parents during the school year.